Minimal & Femimine
Hello, my dear friends! The biggest thing about September is back to Schoo, the kids are back to school and so are us fashionistas. September is a fashion month, from New York to Paris, designers put on runway shows and presentations to tell the world what is the next biggest thing(s) in fashion for next spring/summer. During September. we all get schooled on color, prints, style trends.
It became more evident to me in the past couple of seasons that there is a emerging trend, adopted more so by the fashion insiders (editors and the like), of a minimal feminine look. I think it is the result of the new feminism movement, women recognize that being female is powerful, not to shy away from our feminine features, proud to be a woman. Translate into fashion, we see designs that are minimal in fabric and style but with feminine silhouette or details.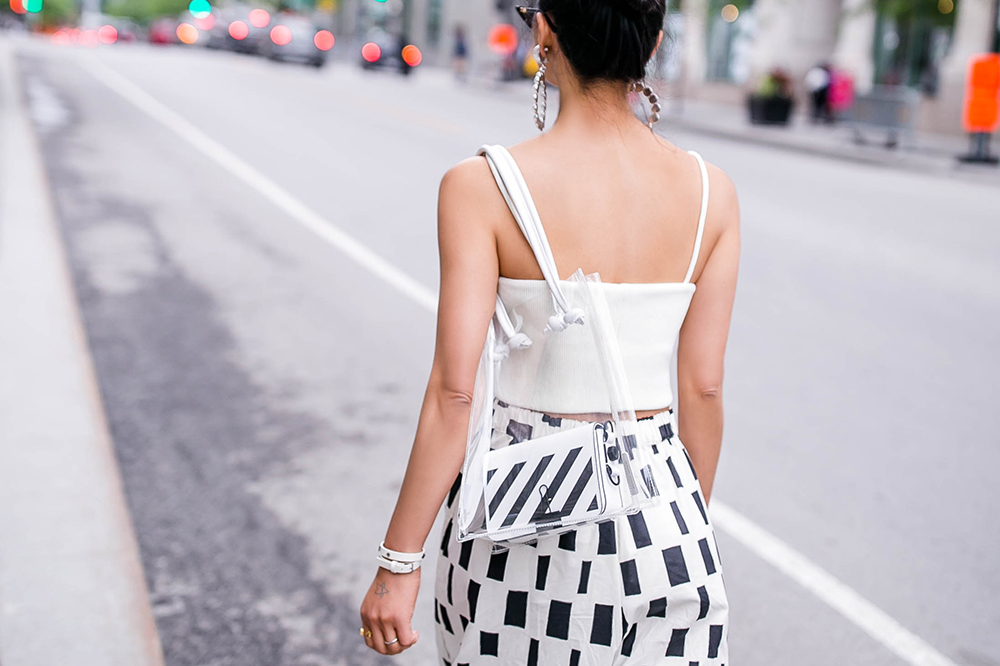 Major fashion house like Celine and Baleciaga are the leaders in this movement, there is also a group of emerging talents whose minimal feminine designs put them on the fashion roadmap, such as Rejina Pyo and Oseund Iris (I am wearing a top from this brand). Their designs give women the unltimate outfits to feel independent and strong, looks that one can feel sophisticated, powerful yet unmistakably woman.
What I wear in today's post, is my interoperation of a minimal yet feminine look. With the look, I want to say I am a woman, not trying to hide it, not trying to blend in.
Thank you so much for reading! I'd love to hear your thought on this look and the overall impact of the new feminism movement on you and you style!
OUTFIT DETAILS:
Orseund Iris tank top <in other colors> ;
CDG Junya Watanabe printed pants;
Celine lace up boots;
Alessandra Rich earrings <similar here>;
Poppy Lissiman sunglasses <similar here>;
Jaiguru Devaom PVC bag <on sale>;
Off_White bag <also in black>